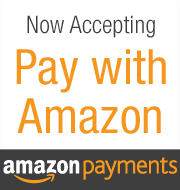 Lypo-Spheric Vitamin C
Lipolife Gold Vitamin C
Lypo-Spheric ME
Lypo-Spheric R-ALA
Lypo-Spheric GSH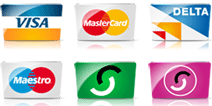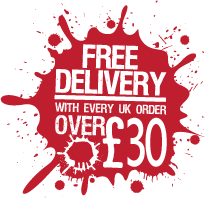 You are here: Home

Research
Plasma Vitamin C Modifies the Association Between Hypertension and Risk of Stroke


Posted by Admin, Senior Editor in Research

---
Plasma Vitamin C Modifies the Association Between Hypertension and Risk of Stroke
. Kurl S1, Tuomainen TP, Laukkanen JA, NyyssOnen K, Lakka T, Sivenius J.
Stroke. 2002 Jun;33(6):1568-73
BACKGROUND AND PURPOSE: There are no prospective studies to determine whether plasma vitamin C modifies the risk of stroke among hypertensive and overweight individuals. We sought to examine whether plasma vitamin C modifies the association between overweight and hypertension and the risk of stroke in middle-aged men from eastern Finland.

METHODS: We conducted a 10.4-year prospective population-based cohort study of 2419 randomly selected middle-aged men (42 to 60 years) with no history of stroke at baseline examination. A total of 120 men developed a stroke, of which 96 were ischemic and 24 hemorrhagic strokes.

RESULTS: Men with the lowest levels of plasma vitamin C (<28.4 micromol/L, lowest quarter) had a 2.4-fold (95% CI, 1.4 to 4.3; P=0.002) risk of any stroke compared with men with highest levels of plasma vitamin C (>64.96 micromol/L, highest quarter) after adjustment for age and examination months. An additional adjustment for body mass index, systolic blood pressure, smoking, alcohol consumption, serum total cholesterol, diabetes, and exercise-induced myocardial ischemia attenuated the association marginally (relative risk, 2.1; 95% CI, 1.2 to 3.8; P=0.01). Adjustment for prevalent coronary heart disease and atrial fibrillation did not attenuate the association any further. Furthermore, hypertensive men with the lowest vitamin C levels (<28.4 micromol/L) had a 2.6-fold risk (95% CI, 1.52 to 4.48; P<0.001), and overweight men (> or =25 kg/m2) with low plasma vitamin C had a 2.7-fold risk (95% CI, 1.48 to 4.90; P=0.001) for any stroke after adjustment for age, examination months, and other risk factors.

CONCLUSIONS: Low plasma vitamin C was associated with increased risk of stroke, especially among hypertensive and overweight men.
---
Link to this article:

Show: HTML Link • Full Link • Short Link

| | | |
| --- | --- | --- |
| Share or Bookmark this page: You will need to have an account with the selected service in order to post links or bookmark this page. | | |
---
Add a Comment
You must be registered and logged in to comment.





Customer Comments
great service, I am a big fan of this Vit C , I will use this shop again
excellent speedy service, good quality product
I am very happy with this seller they dispatch items quickly
To our delight this product arrived the next day by standard delivery in excellent condition
Excellent Service. Arrived promptly and well packed
Now had a few deliveries from this seller. They are absolutely fast and reliable with my Altrient C
I rate this seller highly. My orders arrive very quickly and everything is very well packed. Great service!
brilliant. delivery in super fast time will use again for sure.