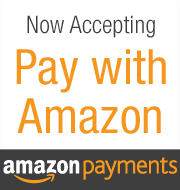 Lypo-Spheric Vitamin C
Lipolife Gold Vitamin C
Lypo-Spheric ME
Lypo-Spheric R-ALA
Lypo-Spheric GSH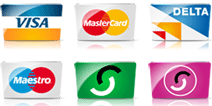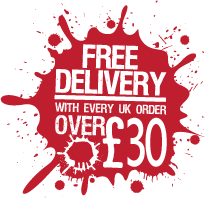 You are here: Home

Lypo-Spheric Altrient GSH


Lypo-Spheric Altrient GSH



This high performance GSH, Glutathione, is one of the body's most powerful antioxidants. GSH can:
Recycle other vital antioxidants
Help protect cells from harmful free radicals
Support a healthy liver
Altrient Liposomal Glutathione supports Paleo, Zone and Vegan diets
Contains no sugar, yeast, starch or glutens
Researchers and physicians all over the globe are singing the praises of glutathione sulfhydryl (GSH) ? with great excitement. And it's no wonder: Every cell in the body needs GSH and most healthy cells actually synthesize this vital substance. The fact is, when a cell becomes completely depleted of GSH, it dies! Researchers report that physical and emotional stress, pathogens, toxins, free-radicals and ageing - all of these factors, separately and together - can significantly reduce and even totally deplete intracellular levels of GSH.
Consequently, there is widespread agreement that boosting blood levels and cellular levels of GSH provides a host of tremendous benefits. Until now, however, there has been an insurmountable problem: Direct ingestion of GSH is impossible because digestive juices destroy GSH. Until recently, the answer has been to take GSH precursor supplements or go to a medical office for painful, expensive IV injections of GSH.
Unlike GSH precursor supplements - the ones that are merely GSH building blocks - Altrient GSH does not depend on sickly cells to reconstruct GSH once the building blocks arrive. Truth is, reconstruction is not guaranteed. This process requires circumstances and energy that are often lacking in the cells and tissues that are deficient in GSH.
Although IV injections of GSH offer direct entry into the bloodstream, they are costly and require trained medical staff to administer the injection. Fortunately, liposomal encapsulated delivery provides the perfect way to deliver GSH in an intact, ready-to-work (reduced) form. Here's the reason why: GSH-filled liposomes can move unhindered and unaffected by digestive juices, slip right through the intestinal wall, into the bloodstream, and ultimately are able to deliver fresh GSH into cells that are starving for it.
There is simply no better way to guarantee delivery of reduced GSH to the cells that need it.

Customer Comments
great service, I am a big fan of this Vit C , I will use this shop again
excellent speedy service, good quality product
I am very happy with this seller they dispatch items quickly
To our delight this product arrived the next day by standard delivery in excellent condition
Excellent Service. Arrived promptly and well packed
Now had a few deliveries from this seller. They are absolutely fast and reliable with my Altrient C
I rate this seller highly. My orders arrive very quickly and everything is very well packed. Great service!
brilliant. delivery in super fast time will use again for sure.