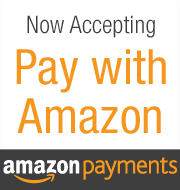 Lypo-Spheric Vitamin C
Lipolife Gold Vitamin C
Lypo-Spheric ME
Lypo-Spheric R-ALA
Lypo-Spheric GSH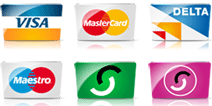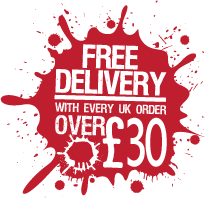 You are here: Home

Research
Plasma Vitamin C Associated With Reduced Heart Failure Risk in Older Men


Posted by Admin, Senior Editor in Research

---
Plasma vitamin C, but not vitamin E, is associated with reduced risk of heart failure in older men.
Wannamethee SG1, Bruckdorfer KR, Shaper AG, Papacosta O, Lennon L, Whincup PH.
Circ Heart Fail. 2013 Jul;6(4):647-54
.
BACKGROUND: Oxidative stress has been implicated in the pathogenesis of heart failure (HF). However, data on the association between antioxidant intakes and circulating levels and risk of incident HF in the older general population are limited. We have examined prospectively the associations between plasma vitamin C and E, dietary intakes of vitamin C and E, and incident HF.

METHODS AND RESULTS: Prospective study of 3919 men aged 60 to 79 years with no prevalent HF followed up for a mean period of 11 years, in whom there were 263 cases with incident HF. Higher plasma vitamin C level was associated with significantly lower risk of incident HF in both men with and without previous myocardial infarction after adjustment for lifestyle characteristics, diabetes mellitus, blood lipids, blood pressure, and heart rate (hazards ratio [95% confidence interval], 0.81 [0.70, 0.93] and 0.75 [0.59, 0.97] for 1 SD increase in log vitamin C, respectively). Plasma vitamin E and dietary vitamin C intake showed no association with HF. High levels of dietary vitamin E intake (which correlated weakly with plasma vitamin E) were associated with increased risk of HF in men with no previous myocardial infarction even after adjustment (adjusted hazards ratio [95% confidence interval], 1.23 [1.06, 1.42] for 1 SD increase).

CONCLUSIONS: Higher plasma vitamin C is associated with a reduced risk of HF in older men with and without myocardial infarction. High intake of dietary vitamin E may be associated with increased HF risk. Primary intervention trials assessing the effect of vitamin C supplements on HF risk in the elderly are needed.
---
Link to this article:

Show: HTML Link • Full Link • Short Link

| | | |
| --- | --- | --- |
| Share or Bookmark this page: You will need to have an account with the selected service in order to post links or bookmark this page. | | |
---
Add a Comment
You must be registered and logged in to comment.





Customer Comments
great service, I am a big fan of this Vit C , I will use this shop again
excellent speedy service, good quality product
I am very happy with this seller they dispatch items quickly
To our delight this product arrived the next day by standard delivery in excellent condition
Excellent Service. Arrived promptly and well packed
Now had a few deliveries from this seller. They are absolutely fast and reliable with my Altrient C
I rate this seller highly. My orders arrive very quickly and everything is very well packed. Great service!
brilliant. delivery in super fast time will use again for sure.