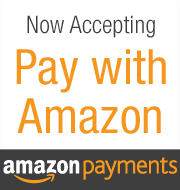 Lypo-Spheric Vitamin C
Lipolife Gold Vitamin C
Lypo-Spheric ME
Lypo-Spheric R-ALA
Lypo-Spheric GSH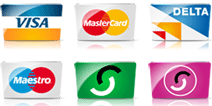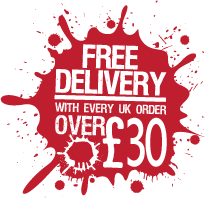 You are here: Home

Research
Plasma Antioxidant Vitamins and Subsequent Cancer Mortality


Posted by Admin, Senior Editor in Research

---
Plasma Antioxidant Vitamins and Subsequent Cancer Mortality
. Hannes B. Stahelin, K. Fred Gey, Monika Eichholzer, Eric Ludin, Florence Bernasconi, Jacqueline Thumeysen and Georg Brubacher.
Am J Epidemiol 1991; 133:766?75.
Plasma antioxidant vitamins A, C, and E and carotene were measured in a group of 2,974 men participating in the third examination of the prospective Basel Study in 1971?1973. In 1985, the vital status and mortality of all participants were assessed. A total of 204 men had died from cancer, including 68 with bronchus cancer and 37 with gastrointestinal cancer (20 with stomach cancer and 17 with large bowel cancer excluding cancer of the rectum). Overall mortality from cancer was associated with low mean plasma levels of carotene adjusted for cholesterol (p < 0.01) and of vitamin C (p < 0.01). Bronchus and stomach cancers were associated with a low mean plasma carotene level (p < 0.01). Subjects with subsequent stomach cancer also had lower mean vitamin C and lipid-adjusted vitamin A levels than did survivors (p < 0.05). After calculation of the relative risk using the Cox model with exclusion of mortality during the first 2 years of follow-up, low plasma carotene (below quartile 1) was associated with a significantly increased risk for bronchus cancer (relative risk (RR) = 1.8, p < 0.05), low plasma levels of carotene and vitamin A with all cancers (RR = 2.47, p < 0.01), and low plasma retinol in older subjects (greater than age 60 years) with lung cancer (RR = 2.17, p < 0.05). Low levels of vitamin C increased the risk of stomach cancer (RR = 2.38) and gastrointestinal cancer (RR = 2.46) in older subjects, but only significantly with the inclusion of the first 2 years. The authors conclude that low plasma levels of antioxidant vitamins are associated with an increased risk of subsequent cancer mortality. This effect was stronger in men above age 60 years at blood sampling, and the effect seems to be site-specific.
---
Link to this article:

Show: HTML Link • Full Link • Short Link

| | | |
| --- | --- | --- |
| Share or Bookmark this page: You will need to have an account with the selected service in order to post links or bookmark this page. | | |
---
Add a Comment
You must be registered and logged in to comment.





Customer Comments
great service, I am a big fan of this Vit C , I will use this shop again
excellent speedy service, good quality product
I am very happy with this seller they dispatch items quickly
To our delight this product arrived the next day by standard delivery in excellent condition
Excellent Service. Arrived promptly and well packed
Now had a few deliveries from this seller. They are absolutely fast and reliable with my Altrient C
I rate this seller highly. My orders arrive very quickly and everything is very well packed. Great service!
brilliant. delivery in super fast time will use again for sure.