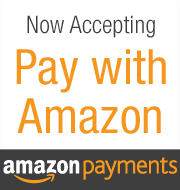 Lypo-Spheric Vitamin C
Lipolife Gold Vitamin C
Lypo-Spheric ME
Lypo-Spheric R-ALA
Lypo-Spheric GSH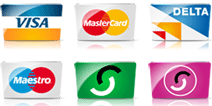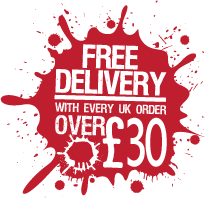 You are here: Home

Research
Prospective Study of Diet and Decline in Lung Function in a General Population


Posted by Admin, Senior Editor in Research

---
Prospective Study of Diet and Decline in Lung Function in a General Population
. McKeever TM, Scrivener S, Broadfield E, Jones Z, Britton J, Lewis SA.
Am J Respir Crit Care Med. 2002 May 1;165(9):1299-303.
We have investigated the relationship between decline in lung function and dietary intakes of magnesium, vitamin C, and other antioxidant vitamins in a general population cohort in Nottingham, United Kingdom. In 1991, we measured dietary intake by semiquantitative food frequency questionnaire, forced expiratory volume in 1 second (FEV1), and respiratory symptoms in a cross-sectional survey of 2,633 adults aged 18-70. Nine years later we repeated these measures in 1,346 of these individuals. In cross-sectional analyses, after adjustment for smoking and other confounders, higher intakes of vitamin C and magnesium, but not vitamins A or E, were associated with higher levels of FEV1 in both 1991 and 2000. In longitudinal analysis with adjustment for confounders, decline in FEV1 between 1991 and 2000 was lower amongst those with higher average vitamin C intake by 50.8 ml (95% confidence interval, 3.8-97.9) per 100 mg of vitamin C per day, but was unrelated to magnesium intake. There was no relationship between decline in FEV1 and intake of vitamins A or E. This study suggests that a high dietary intake of vitamin C, or of foods rich in this vitamin, may reduce the rate of loss of lung function in adults and thereby help to prevent chronic obstructive pulmonary disease.
---
Link to this article:

Show: HTML Link • Full Link • Short Link

| | | |
| --- | --- | --- |
| Share or Bookmark this page: You will need to have an account with the selected service in order to post links or bookmark this page. | | |
---
Add a Comment
You must be registered and logged in to comment.





Customer Comments
great service, I am a big fan of this Vit C , I will use this shop again
excellent speedy service, good quality product
I am very happy with this seller they dispatch items quickly
To our delight this product arrived the next day by standard delivery in excellent condition
Excellent Service. Arrived promptly and well packed
Now had a few deliveries from this seller. They are absolutely fast and reliable with my Altrient C
I rate this seller highly. My orders arrive very quickly and everything is very well packed. Great service!
brilliant. delivery in super fast time will use again for sure.