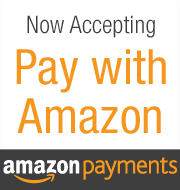 Lypo-Spheric Vitamin C
Lipolife Gold Vitamin C
Lypo-Spheric ME
Lypo-Spheric R-ALA
Lypo-Spheric GSH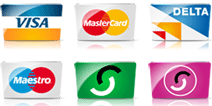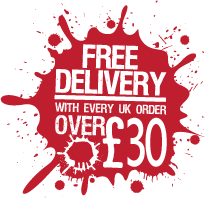 You are here: Home

Research
Daily Intake of 100 Mg Ascorbic Acid as Urinary Tract Infection Prophylactic Agent During Pregnancy


Posted by Admin, Senior Editor in Research

---
Ochoa-Brust GJ, Fernandez AR, Villanueva-Ruiz GJ, Velasco R, Trujillo-Hernandez B, Vasquez C.
Daily intake of 100 mg ascorbic acid as urinary tract infection prophylactic agent during pregnancy.
Acta Obstet Gynecol Scand. 2007;86(7):783-7.
OBJECTIVE: To evaluate the role a daily intake of 100 mg of ascorbic acid plays in urinary infection prophylaxis during pregnancy. METHODS AND MATERIALS: A single-blind clinical trial was carried out on pregnant women randomly assigned to the following treatment groups - Group A: oral treatment with ferrous sulphate (200 mg per day), folic acid (5 mg per day) and ascorbic acid (100 mg per day) for 3 months, and Group B: oral treatment with ferrous sulphate (200 mg per day) and folic acid (5 mg per day) for 3 months. All patients were clinically evaluated, and a urine culture was carried out each month for a period of 3 months. The chi(2) and odds ratio were used to compare effects with and without ascorbic acid, and statistical significance was considered at p<0.05. RESULTS: Global frequency of urinary infections was 25%. The presence of urinary infections in Group A (12.7%) was significantly lower than in Group B (29.1%), (p=0.03, OR =0.35, CI 95% =0.13-0.91). CONCLUSIONS: Daily intake of 100 mg of ascorbic acid played an important role in the reduction of urinary infections, improving the health level of the gestating women. We recommend additional vitamin C intake for pregnant women in populations which have a high incidence of bacteriuria and urinary infections.
---
Link to this article:

Show: HTML Link • Full Link • Short Link

| | | |
| --- | --- | --- |
| Share or Bookmark this page: You will need to have an account with the selected service in order to post links or bookmark this page. | | |
---
Add a Comment
You must be registered and logged in to comment.





Customer Comments
great service, I am a big fan of this Vit C , I will use this shop again
excellent speedy service, good quality product
I am very happy with this seller they dispatch items quickly
To our delight this product arrived the next day by standard delivery in excellent condition
Excellent Service. Arrived promptly and well packed
Now had a few deliveries from this seller. They are absolutely fast and reliable with my Altrient C
I rate this seller highly. My orders arrive very quickly and everything is very well packed. Great service!
brilliant. delivery in super fast time will use again for sure.