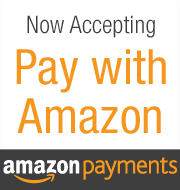 Lypo-Spheric Vitamin C
Lipolife Gold Vitamin C
Lypo-Spheric ME
Lypo-Spheric R-ALA
Lypo-Spheric GSH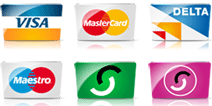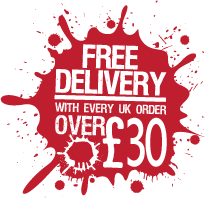 You are here: Home

Research
Vitamin C and Oxidative Stress in Autism


Posted by Admin, Senior Editor in Research

---
McGinnis WR.
Oxidative stress in autism.
Altern Ther Health Med. 2004 Nov-Dec;10(6):22-36
STATEMENT OF PURPOSE: Indirect markers are consistent with greater oxidative stress in autism. They include greater free-radical production, impaired energetics and cholinergics, and higher excitotoxic markers. Brain and gut, both abnormal in autism, are particularly sensitive to oxidative injury. Higher red-cell lipid peroxides and urinary isoprostanes in autism signify greater oxidative damage to biomolecules. A preliminary study found accelerated lipofuscin deposition--consistent with oxidative injury to autistic brain in cortical areas serving language and communication. Double-blind, placebo-controlled trials of potent antioxidants--vitamin C or carnosine--significantly improved autistic behavior. Benefits from these and other nutritional interventions may be due to reduction of oxidative stress. Understanding the role of oxidative stress may help illuminate the pathophysiology of autism, its environmental and genetic influences, new treatments, and prevention. OBJECTIVES: Upon completion of this article, participants should be able to: 1. Be aware of laboratory and clinical evidence of greater oxidative stress in autism. 2. Understand how gut, brain, nutritional, and toxic status in autism are consistent with greater oxidative stress. 3. Describe how anti-oxidant nutrients are used in the contemporary treatment of autism.
---
Link to this article:

Show: HTML Link • Full Link • Short Link

| | | |
| --- | --- | --- |
| Share or Bookmark this page: You will need to have an account with the selected service in order to post links or bookmark this page. | | |
---
Add a Comment
You must be registered and logged in to comment.





Customer Comments
great service, I am a big fan of this Vit C , I will use this shop again
excellent speedy service, good quality product
I am very happy with this seller they dispatch items quickly
To our delight this product arrived the next day by standard delivery in excellent condition
Excellent Service. Arrived promptly and well packed
Now had a few deliveries from this seller. They are absolutely fast and reliable with my Altrient C
I rate this seller highly. My orders arrive very quickly and everything is very well packed. Great service!
brilliant. delivery in super fast time will use again for sure.